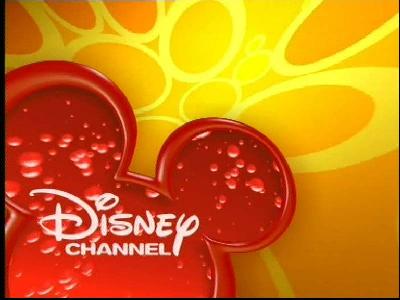 I grew up watching and loving the Disney Channel shows. Although I didn't have the actual Disney Channel until I was 10, I caught the best shows on One Saturday Morning, which showed reruns. Hence, I grew to love quality shows (at least they were quality in my young eyes) like Brotherly Love, Recess, Even Stevens, and Kim Possible. I know a lot of people liked Lizzie McGuire, but I never got into that show.
Wow. I miss these shows. Today kids have to watch shows like Wizards of Waverly Place, Cory in the House, Hannah Montana, and Sonny with a Chance. I do not care for any of these shows. All of them have the the same stale storylines, only with different characters, and all of them have laugh tracks that laugh when nothing's funny. Most of the girls are bratty, selfish, and impeccably dressed. The boys are usually clueless, messing things up and hitting a stroke of luck near the end and everything turns out okay.
But let's ignore these and talk about the good shows.
First off: Brotherly Love.
If the cute guys or the bad 90's clothes aren't enough to keep your interest, there's the quirky characters themselves. Joe is the oldest brother, a mechanic, who decides to move back in with his stepmom and stepbrothers after their dad dies when he realizes his brothers need a male role model in the house. Matt is the worried teenage brother who tries to create as much drama as he can, to the annoyance of Joe.
Andy
is the 5-year-old who likes dressing up in costumes, doing hilarious impressions, and
having an imaginary friend named Sid Jacobson
, an Italian, who is 62 years old and works in a deli (that's just the tip of the iceberg on his weirdness). Then, there's
Lou
, the girl mechanic in the garage the family owns. She's sarcastic, pretty, artistic, and knows a lot about cars. Some of the good chemistry on the show is due to the fact that the three main guys are brothers in real life.
Even Stevens
. Before he was famous, Shia LaBeauf was
Louis Stevens
, the misfit in his perfect family. His mom is a senator, his dad is a prestigious lawyer, Ren (his sister) is the perfect student, and Donnie (his brother) is the perfect athlete. Then, there's Twitty, Louis' airhead of a best friend, and Tawny, Louis' environmentally aware crush. And then Bernard Arangaren (Beans), the annoying neighbor boy who loved bacon. And who could forget that gym teacher, Coach Tugnut? Or the episode where Louis
dresses up as a penguin jockey
? Or the one where he and Twitty buy popular shoes on the underground market by using the alias 'Lars Honeytoast'? This show was hilarious, maybe even more so because it didn't have a laugh track, so you didn't feel like you had to laugh at certain points.
Another show I lik
ed was
Kim
Possible
. This is one of the only shows where the main girl on the show kicks butt. Yeah, her pal Ron Stoppable helps on occasion, but it's
really all about Kim
. I think what I really liked about Kim Possible was the villains. Dr. Drakken's plans were always farfetched in the most extreme sense (like the episode where he made mind control shampoo called "
Lather, Rinse, and OBEY
!") and his comebacks were so stupid they were funny ("You think you're all that…but you're not!"). Of course, he had Shego,
the brawn to what he thinks is his brains
, who is actually smarter than him but doesn't really care as long as she gets paid.
What do you think about Disney Channel today and in the past? Did you have or do you have a favorite show on this channel?